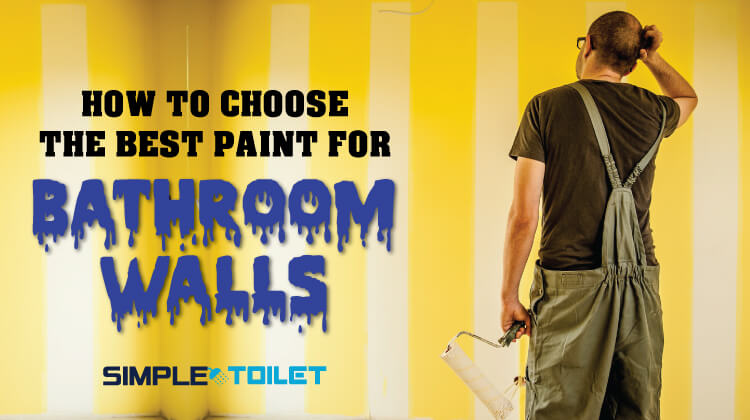 Bathroom is one of the most essential places where everyone in your home has to go several times a day. Even, guests who visited you may use your bathroom. If your stomach is upset then bathroom is kind of your bed room, don't forget!
So every homeowner wants a bathroom which gives everyone a wow feeling! For that you need to consider the paint of your bathroom! A perfect color will make it way beautiful then before. But you always get confused while choosing a color for your bathroom!
The question is how can you select the appropriate color for your bathroom? Well that the reason I am here guys! Read the article, it may help you a little!
Consider the Fact of Mold and Mildew First:
You have to keep in mind that bathroom is the place where mildew and mold grows most because of the moisture and humidity level!So before selecting a color you have to consider this fact too. Try to purchase a color which has molds and mildews resistant features.
Black mold is a particularly nasty problem that can cause health problems for adults and children alike, so selecting mold and mildew resistant paints is an absolute must. The best move would be to use Kilz Kitchen & Bath Interior Latex Primer, which is a sealer specially designed to resist and prevent mold and mildew from getting the chance to develop and spread. Some paints will even include this primer in the mix. But if you want an extra layer between your paint and the mold, you can't go wrong with a couple coats of white Kilz, especially if your bathroom is prone to moisture.
There are so many molds and mildew resistant color in the market with the chemicals that seal the future growth of mold and mildew. While painting don't forget to paint perfectly in the corners where mold and mildews grows the most.
Again, you can never be too careful when it comes to mold and mildew. Not only can it harm your health, it can damage your walls.
Consider the Budget:
Before choose a color, consider the budget too. The expense of your bathroom paint depends on your approach and the size of your bathroom.
If the bathroom is small and you will consider the DIY color then it may reduce the expense but if DIY color takes time to complete and it's tough to paint perfectly in every corner. However, if your washroom is larger than it may run you a bit more.
Remember you will not color your bathroom often! So it would be wiser if you select the best color which last a long while.
Select Amazing Color Combination:
Now you already know what things you have to keep in mind before select perfect color for your bathroom. If you select only one color for your entire bathroom then that can look boring. Better is to select a perfect color combination according to your desire.
As all the vital things like toilet bowl, sink, tub mostly comes in white color so you can paint dark color in the bathroom wall.
Dark color:
It will give you an amazing contrasting look. But in a small bathroom you can't use black color because it will make your bathroom's look smaller. However, in that case you can use deep blue it will also give a comfortable look for sure.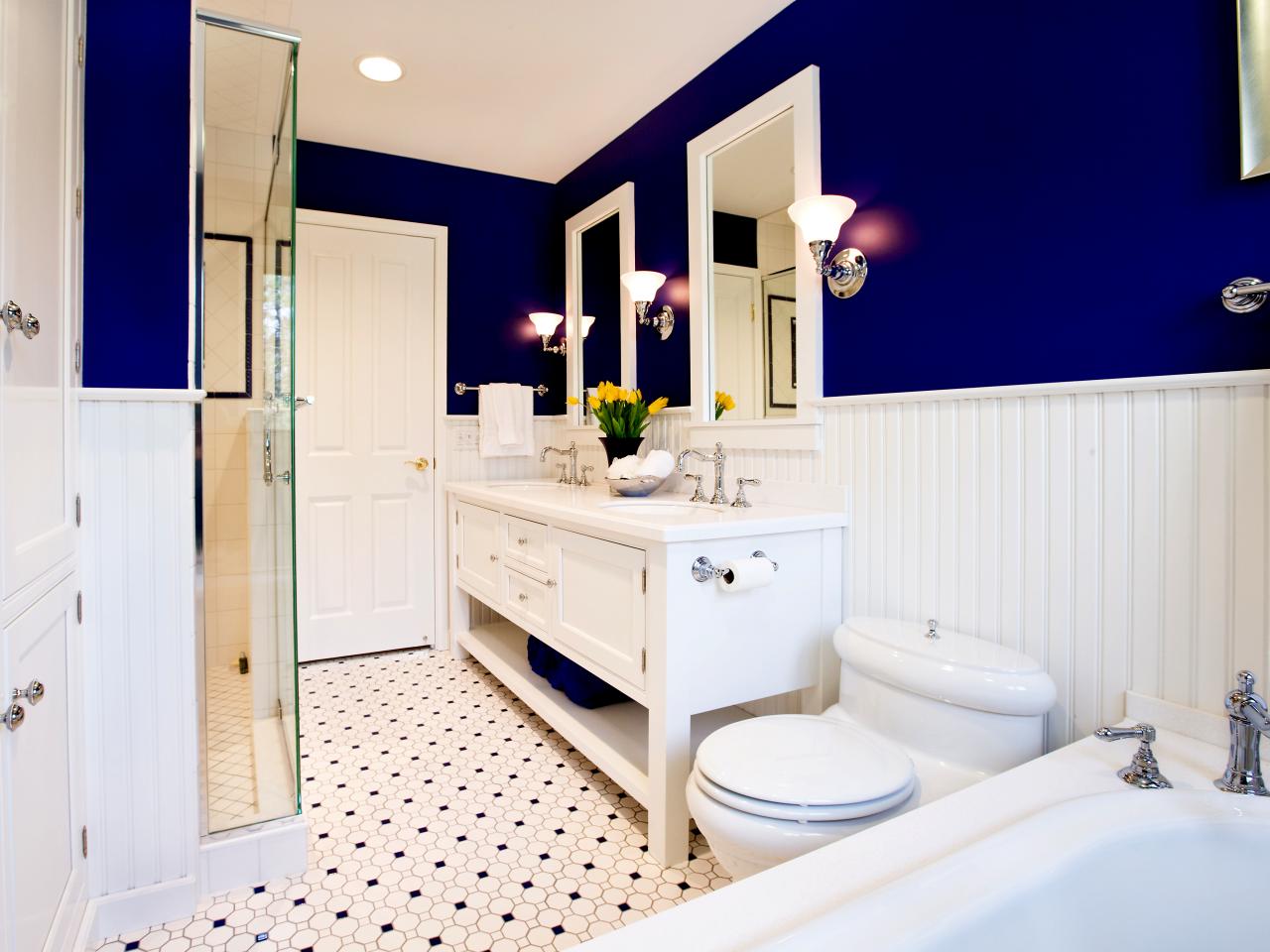 You can try different shapes of white color in your bathroom for a relaxing and calm environment. However, using white color can make it look larger and wide. But don't use only one types of white. It will make you feel bored.
You can also go with other cool colors such as grays and light blues or a blend of the two to create the illusion that your bathroom is a different color depending on the angle, which will give you and everyone else who uses your bathroom a different look when they enter the room, making them wonder what color you used.
Multiple color combination:
You can also make your bathroom with colorful with some color combination according to your choice. But for that remember the floor color of your bathroom. If you don't match the color according to your floor it may look weird!
Funny color for kids:
If you have a kid in your home and you want to make a funny environment I suggest you to color your bathroom with some light color combination. You can try light green, yellow or red. This will entertain your kid for sure!
OK guys now select perfect color combination, paint the walls and made the mighty bathroom a nicest place!
Find More Relevant Articles Below:
[amazon bestseller="bathroom paint" items="3″]