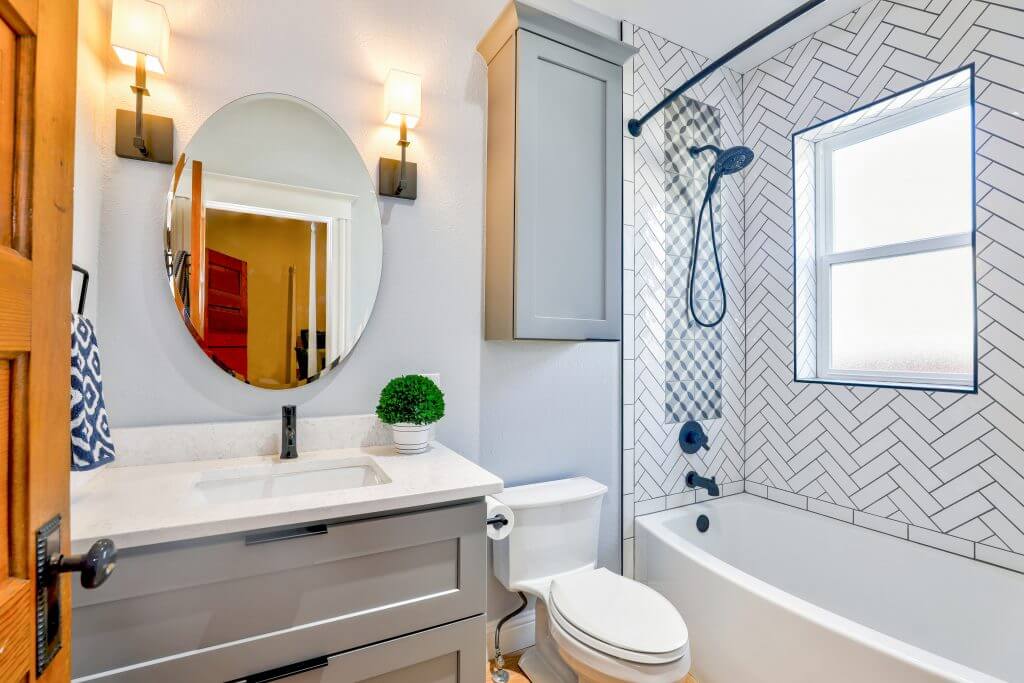 If the last thing you want to do at the end of a long day is to step into your shower and see soap scum and mold growing on your grout, you might be looking for a shower scrubber.
A lot of humid air hangs out in your bathroom, even with a fan running. Because of the steamy conditions, cleaning your shower frequently is vital in preventing germs and soap scum from taking over your space.
Why You Need a Shower Scrubber
In most households, the shower sees a lot of action every day. The thing is, while letting go of the stress of your day under the hot stream of your shower, you might have some gross company hanging out with you in your oasis. You might come out of your shower clean, but your shower gets rather dirty.
Plus, bathrooms tend to be humid, and moisture builds up. Therefore, bathrooms are breeding grounds for germs. Now, not all germs will get you sick, but the term "germs" covers bacteria, mold, and mildew. Not having a clean shower may mean mold spores are unpacking and setting up on your shower walls, doors, or curtain.
Also, soap scum may build up and leave a film covering your walls and curtain. Soap scum can cause pink bacteria you may sometimes notice on shower walls. Also, soap scum requires some effort to remove, making bathroom power scrubbers handy to have.
Therefore, keeping your shower clean and sanitary regularly will help keep germs and bacteria at bay.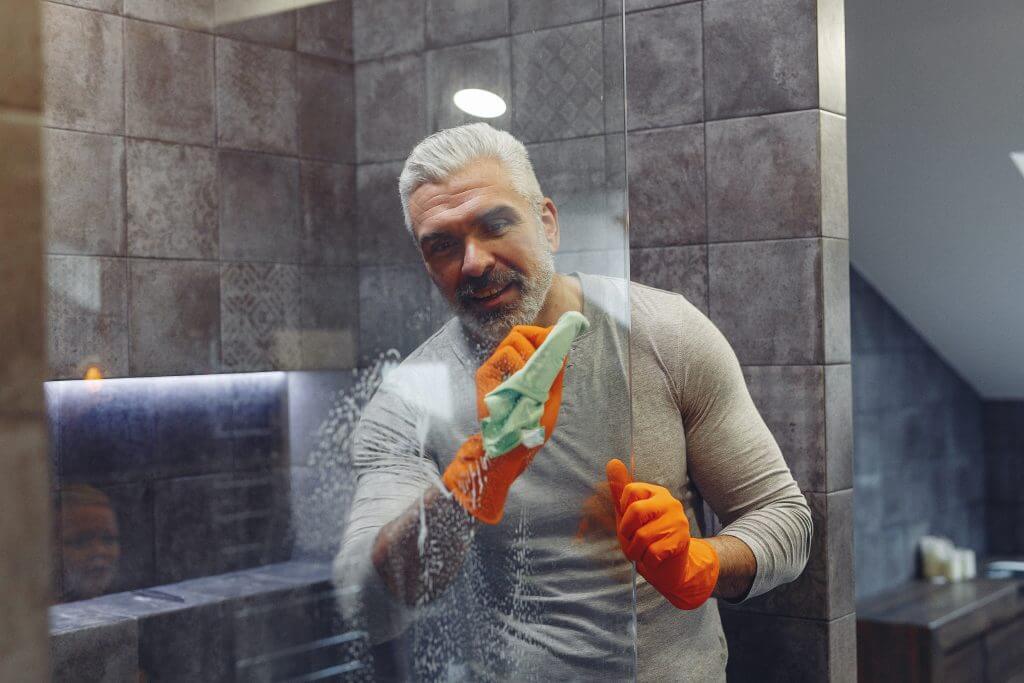 How Often Should I Clean My Shower?
You might get away with cleaning your shower weekly, but if your shower is a high traffic area, consider cleaning it more frequently. Also, if you have a glass shower door, the soap scum and mold really cloud your view.
One strategy to extend your shower's cleanliness is by using a squeegee to remove the remaining moisture from the shower walls and doors. By doing so, you help extend the time between deep cleanings and make it easier to clean in the end.
Essentially, the more water you remove from the surfaces of your shower each time you use it, the less of an opportunity for stubborn stains and mold to appear.
Recommended Read: 10 Best Drain Hair Catchers For Your Shower
Features You Did Not Know You Needed in a Shower Scrubber
The handle's length is essential for consideration, depending on your height and the shower walls' height. If you cannot reach all areas of the shower, you cannot clean it.
Another consideration is how the shower scrubber gets power. For instance, some options you must plug into an outlet while others use batteries. Also, the reliability of the batteries matters, too, as does the charge time.
Besides, shower brush heads' sturdiness is essential because a shower scrubber loses value when you continuously replace the brushes or if the brushes are ineffective.
How We Reviewed the Top Shower Scrubbers
Knowing that a clean bathroom is vital to a home, we considered each of the contenders' effectiveness for the top shower scrubbers.
The length of the handle, how the scrubber receives its power, and how well it cleans the scum and germs off your shower wall all came into play.
We understand you want a shower cleaning experience that does not stress you out further. So, we considered ease of use when putting together this list.
Homitt Electric Spin Scrubber
[amazon fields="B07516SJ6Q" value="thumb" image_size="large"]
[amazon fields="B07516SJ6Q" value="button"]
The Homitt Electric Spin Scrubber is useful for cleaning your entire bathroom and not just your shower.
This power bathroom scrubber has two rechargeable batteries. The batteries charge in 3.5 hours, and the charge will give you an hour and a half of clean time. Fortunately, you will not need that much time to clean your shower unless you have several bathrooms in which to wrangle the soap scum.
The handle is adjustable and long enough to reach up high.
Also, the brush head angles by pressing a button on the handle, so you do not have to touch the brush head to adjust. The flat part of the brush head gets the smaller areas, while the rounded part of the head has bristles that curve to manage edges and grout.
The brush heads are soft enough to not scratch surfaces, but the bristles are sturdy enough not to become deformed or fall apart too quickly after continued use.
This shower scrubber set comes with four replacement heads, a charging cord, and a hanger.
Broteen Electric Spin Scrubber
[amazon fields="B089LM11XZ" value="thumb" image_size="large"]
[amazon fields="B089LM11XZ" value="button"]
The Broteen Spin Scrubber is another power shower scrubber up for consideration.
The scrubber has rechargeable batteries and will work for 30 minutes after charging for 3 hours.
The handle is adjustable for the high up spaces in your shower.
Furthermore, the brush head features the ability to angle 45 degrees. To make the tilt adjustment, you press and rotate the button located near the brush head. That works well, but it is essential to note the location since you will have to adjust near the scrubber's cleaning end.
This scrubber comes with three different brush heads. The wide and flat brush is perfect for the sinks and bathtubs. Also, the corner brush gets into the grout and corners of the tub or stall. Also, the dome brush is great on your floor and tile.
When you open the box, you will find the scrubber, the connecting rod, three brush heads, and the charger.
Drill Brush Power Scrubber
[amazon fields="B01MRLZ43B" value="thumb" image_size="large"]
[amazon fields="B01MRLZ43B" value="button"]
Useful Products has their Drill Brush Power Scrubber for consideration for top power scrubbers to keep your shower sparkly clean.
This power scrubber is unique as it attaches to the power drill you probably already have in your garage.
If kneeling or crouching down to clean or reaching up high is not a problem, definitely take a look at this versatile scrubber.
The Drill Brush has many uses, from cleaning out your hot tub or boat to handling your soap scum laden shower. The yellow bristles are best for the bathroom and all-purpose general cleaning anywhere in your house.
The 2-in-1 brush handles the spot cleaning of fixtures and faucets. The 4-in-1 4-inch brush is flat and made for the tub's bottom or the area around your sink. If you have a glass shower door, this is the brush you would use, as well.
The Drill Brush also has a rounded brush that is 3.5 inches long. This brush is shaped like a bullet and cleans the corners of tubs and sinks rather well.
Your purchase includes three brushes.
CLOFY Electric Spin Scrubber
[amazon fields="B07VTTYVP3″ value="thumb" image_size="large"]
[amazon fields="B07VTTYVP3″ value="button"]
CLOFY's Electric Spin Scrubber is another power scrubber to consider.
This scrubber rotates 360 degrees at high speed to save time on your cleaning. The cleaning heads are angled and not adjustable, but its design is easy use.
This device receives its power from batteries that can handle more than 600 charges. Also, this power scrubber uses a USB charger to get the batteries ready to go.
The handle includes a 15.5-inch extension rod to save your back and shoulders when cleaning hard to get to spaces. Also, the handle design has soapy wet hands in mind, and you will find the handle does not slip.
There are four different cleaning brushes with this option. The larger dome bristle does well for the bathtub and sinks while the smaller dome brush gets smaller areas like the toilet or smaller side counters.
The side brush comes to a narrow point and gets the corners, grout, and other hard-to-reach areas. Lastly, there is a steal brush for those challenging cleaning projects, such as your grill.
When you open the box, you will find the scrubber head and the main handle along with the extension rod. You will also see all four replaceable heads and the USB cable for charging.
FRUITEAM Electric Spin Scrubber
[amazon fields="B087Z8X6GJ" value="thumb" image_size="large"]
[amazon fields="B087Z8X6GJ" value="button"]
The FRUITEAM Electric Spin Scrubber is a 3-in-1 scrubber sure to help get your bathroom spic and span.
This shower scrubber features an extension rod to improve your reach to both the floor and high up shower tile.
This ergonomically designed scrubber features a 120-degree angle for the brush head. Also, there are three brush heads with this unit. The first brush is flat and suitable for floors and the tub. The round brush helps with the corners and curves of your tub or sinks. Plus, there is a corner brush for the grout lines and any corners in your bathroom.
The charge time for the batteries is 8 to 12 hours. With that charge, you receive 2.5 hours of cleaning.
You will find the scrubber unit, the brushes, the handle, and the extension rod in the box. Also, there is a charging cord and a hook for hanging.
Recommended Read: Best Steam Shower Generators Reviews & Guide
Homitt Handheld Electric Spin Scrubber
[amazon fields="B07MFHZ532″ value="thumb" image_size="large"]
[amazon fields="B07MFHZ532″ value="button"]
The Homitt handheld shower scrubber comes in many different colors if you want some personality with your cleaning routine.
This mini scrubber might be small, but it is portable and makes cleaning easy. The scrubber is just over 15 inches long and features a 120-degree angle from the handle to the brush head. This angle makes it easy to use.
There is a one-key switch, which makes turning off and on uncomplicated even with wet and soapy hands. Also, the handle is designed not to slip.
The spin brush has high torque and makes 280 revolutions per minute, which helps bust away dirt and grime.
There are three brush heads to handle whatever your bathroom throws your way. The flat brush is excellent for flat surfaces, while the rounded brush hugs the curves. The pointed brush gets the corners and scrubs your grout.
The battery for this scrubber is rechargeable, and after about four hours of charging, you will receive 80 to 90 minutes of cleaning time.
This handheld scrubber does not take up much space, and it features a built-in loop at the base of the handle for storage.
When you open the package, you will see the handle, three brushes, and a charger.
MECO Rechargeable Electric Spin Scrubber
[amazon fields="B07PB5BZVJ" value="thumb" image_size="large"]
[amazon fields="B07PB5BZVJ" value="button"]
The MECO has a handheld scrubber worthy of consideration. The lightweight cleaner is lightweight but still very sturdy.
The battery works for an hour after about four to five hours of charging. The motor gives the brush 350 revolutions per minute and rotates 360 degrees.
This unit has three brush heads. The round brush handles your sinks and tubs while the flat brush does all of your flat surfaces. Also, the pointed brush is fantastic for any tight spots and corners.
Since this is handheld, you will not have the benefit of a long handle for reaching. Therefore, this is not suitable for the floor or spaces that require you to reach up high.
Which Is the Top Shower Scrubber to Keep Your Shower Clean and Sanitary?
The top shower scrubber for you depends on many factors. It would be best to consider how many bathrooms you have to clean because the charge time will matter to you.
Also, the handle itself matters. Most tall scrubbers have extending handles. However, some great scrubbers are handheld. If you are tall or want to use the scrubber on your floors, the handheld ones might not be the best option for your needs.
However, you must consider space, as well. Handheld ones may require you to bend over or struggle to reach, but they take up very little room.
In the end, all of the scrubbers featured are excellent choices.
Which bathroom scrubber did you choose, and why? Answer in the comments.
---
Featured Image by Christa Grover from Pexels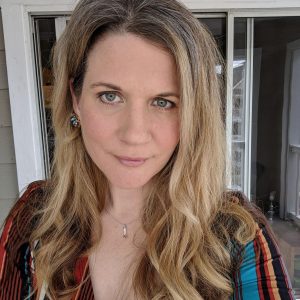 A teacher by trade, Victoria splits her free time between freelance writing, her camping blog, and (frantically) guiding her teenagers into becoming functional adults.