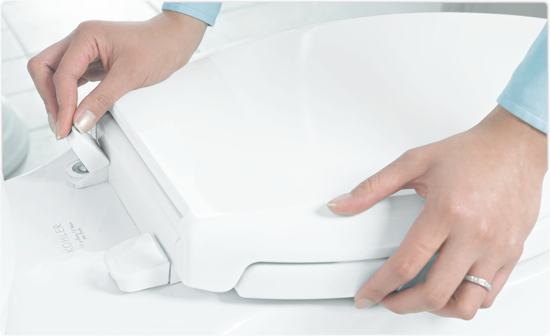 Whether your throne has seen tons of usage, or there's been a freak accident, if your seat is broken, you've got to replace it right away. For those not particularly handy, it might seem like a challenging task to replace your toilet seat.
But it doesn't have to be. There are a few simple steps to take, including finding a high quality, more comfortable seat, and removing and replacing the old one.
Finding a Replacement Toilet Seat
​When looking for a new toilet seat, there are a couple of things to look at with toilet sizes and what the toilet seat is made of.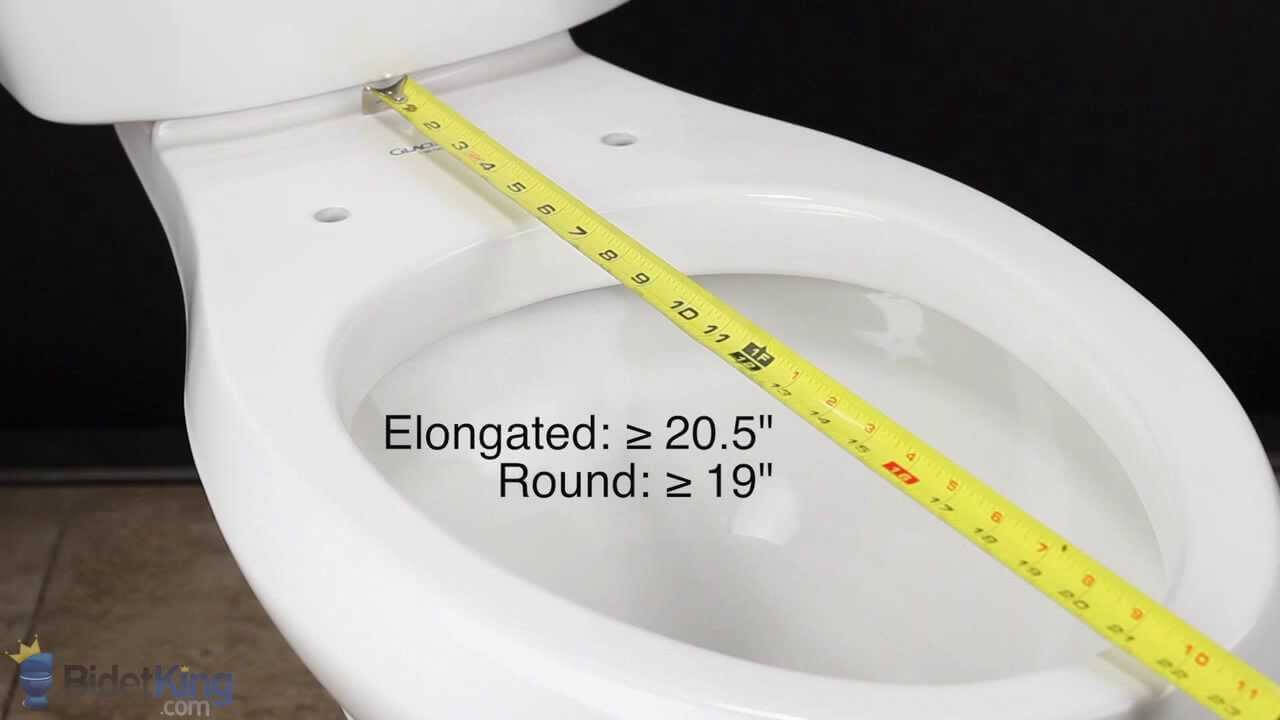 Toilet Seat Sizes
There are two main sizes of seats that you should consider when buying a toilet seat. These are round seats, which are a standard size of 16.5 inches, and an oblong, elongated, seat that is 18.5 inches.
Toilet bowl widths, however, do not have standard sizes, but the sizes typically don't effect toilet seat size a whole lot.
How to Properly Measure for a New Toilet Seat
It's important to measure your toilet seat before making a purchase. Without taking the proper measurements you will end up wasting both your money and time by having to get another replacement.
Here are the basic steps when it comes to measuring for a new toilet seat:
First, make sure to measure from the post hole to post. The standard size for this is 5 1/2 inches between the two holes, but there are some variations.
Use a measuring tape to measure around the center front of the toilet bowl, including the area that includes the hinges
Make sure you keep a proper record of your measurements.
If you have a toilet seat measurement of 12 and half inches, you should consider purchasing a round seat rather an oval seat.
If your measurement is over 18 and half inches, you'll need an elongated seat.
You'll also to decide on the material your toilet seat is made of. Standard materials are either plastic or wood. There aren't many differences between the two, except that wood is harder to keep clean, and plastic weighs significantly less.
The hinges on plastic seats also tend to break a little easier. If you've got rough handlers living at home, you may want to choose a wooden seat for that reason.
How to Replace a Toilet Seat
After you've measured and decided on the type of toilet seat you need, you're ready to install the new one. Even if you're not handy, you can probably do it with a little instruction.
Your new toilet seat should come with hinges, nuts, and bolts. You'll need to supply the wrench and manpower.
The basic steps for replacing your toilet seat include:
Before you start the process of removing your toilet seat, be sure to check and make sure that you have the right wrench, and that the new toilet seat came with all bolts, nuts, et cetera that the package indicates you'll need.
Now, thoroughly clean your toilet. Get the bowl, rim, and seat completely clean before moving on.
Next, close the lid and locate the bolts on the back of the toilet seat that needs to be replaced.
Remove any plastic caps covering the bolts on the toilet seat.
Locate the two long bolts that are behind the bowl and use your wrench to loosen them up.
To be able to remove the bolts, you'll have to first remove the nuts.
Finish removing the bolts, then remove the toilet seat and lid.
If the bolts are corroded on, try spraying WD-40 on them, and let stand for 15 to 30 minutes. Try again. If they still won't budge, you'll have to take more extreme measures.
Now, you'll have a bare toilet rim with two holes near the tank.
Get your new toilet seat out and position it, lining up the holes on the hinges with the holes behind the toilet bowl.
Put the new bolts into the holes.
Make sure that the bolts are threaded properly before attempting to close the seat and lid.
Find a comfortable position near the toilet, which allows you to have decent leverage so that you can tighten the new seat onto the toilet.
Now, position the nuts as the diagram or instructions with your new toilet seat indicate, and tighten the nuts onto the toilet seat until the seat is secured. The toilet seat should be fairly tightly fitted on.
Finding the Perfect Replacement Toilet Seat
Now that you know how to measure for a new seat, and the basics of putting one on, you're ready to go shopping. Be sure to look at the pros and cons of plastic seats versus wooden seats, including the budget and weight. And don't forget to read reviews online from real-life users of the brands you're considering.
[amazon bestseller="toilet seat" items="3″]