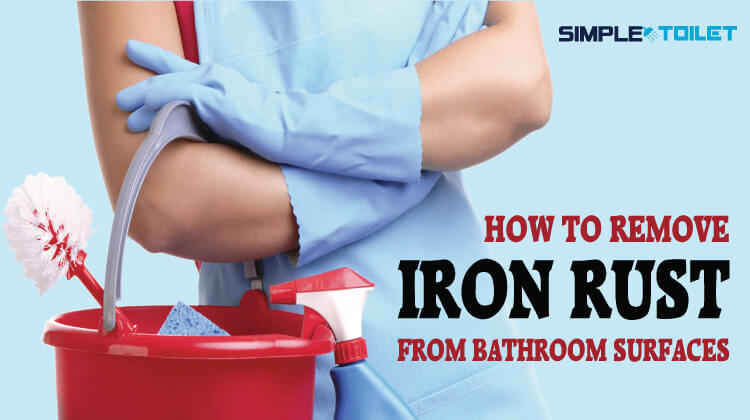 You often clean your bathroom but however, it seems dull and ugly! What's the bloody matter? Yeah, you already notice rust in your toilet surface! Those things make your bathroom look horrible.
Rust occurs when iron merges with oxygen. The bathroom is the place where rust grows more and in a faster way as water is an object that uses whenever you visit the bathroom. Water accelerates the growing process of decay.
However cleaning rust from bathroom surface is an irritating task. You often feel disgusted. That's why I am here to reduce your pain! Let's have a look at some effective way about how you can easily get rid of iron rust in your bathroom surfaces.
Effective Tips
Use Vinegar to Remove Rust from Iron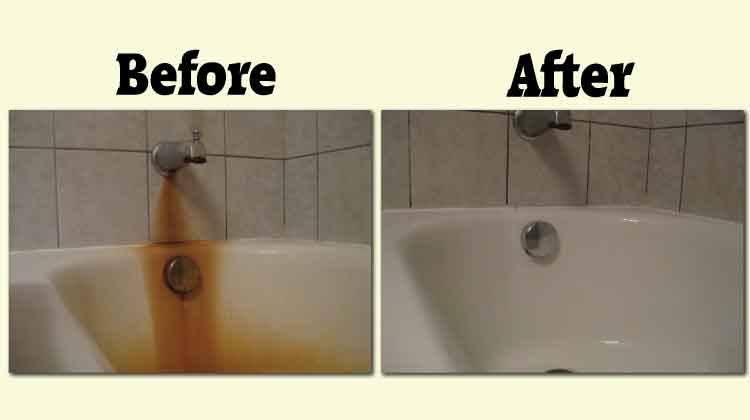 Vinegar is an excellent cleaning object.  Vinegar can fight against the rust from iron. Make a mixture of water and vinegar. Put it on the rust area and wait for 30 minutes. Now use a toilet brush and scrub completely until the rust removed completely. After that rinse completely with water and wipe the surface with a piece of cloth.
Apply Lemon Juice
If you have tiles bathroom then this method can be efficient.  You can easily remove rust from ceramic tiles surfaces by using a mixture of lemon juice and borax. However, for better result, you can mix some salt with the mixture. Apply this mixture on the affected area and wait for a couple of minutes. After that, scrub the area decently with a pumice stone. Now rinse the area completely and see the magic!
Use Rubbing Alcohol Method
If you have linoleum flooring and tiles, you can use another effective procedure. Apply rubbing alcohol or a paste of a tablespoon cream of tartar and two spoon water and apply on the affected area. Gently scrub the area and rinse completely.
Use Baking Soda
In case you don't have lemon or vinegar you can use baking soda with a used toothbrush. Put some baking soda in a pot and put some water to make a paste. You have to measure the amount by yourself. Make a thick paste but not crumbly. Once you have done making the paste apply it on the rust area and wait to make it dry. Now rub the area with your used toothbrush. After that, rinse with fresh water. That would be all.
Bonus Tips
How to Get Rust Stains out of Kitchen Sink Basins
Rust not only affected the bathroom surface but also ruin your Kitchen Sink Basins. Now how to get rid of from iron rust that happens in your ceramic or porcelain? Follow this method:
Make a mixture of lemon with borax and make a thick paste. Apply it on the rust area. Leave it for five minutes then scrub the area with a used toothbrush. Rinse the sink with water.
Iron rust is a disgusting thing. But you can easily remove rust with some effective homemade rust removing idea. Apply those tips and stay clean and smart. A clean place is always healthy. That's all for today! Will be in touch with some other effective ideas. Until then stay safe! Good Luck!
Video Instruction: Easiest Way of Removing Rust from Iron
[amazon bestseller="bathroom rust remover" items="3″]
Keep Reading: